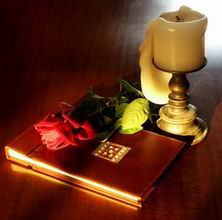 Click on these quick links to read:     Recommendations from writers     Books I have evaluated     My biography

Recommendations from writers:

If you really want to write, if you really want to take your book to the next level, there is no way around Jannie. Jannie is a kind of editor before the editor. A cheap investment in your own knowledge, not to mention a greater chance for the book that you have already spent years on re-reading and writing.
Morten Klenø, author of several suspence novels
I let Jannie Solaas evaluate one of my short stories, and I have no regrets. This little work of mine ended up being by far the best I have ever written, and I will definitely ask for her assistance again.
Vagn Grønkilde, author of several books and short stories
Jannie's constructive comments have both been motivating and a great concrete help in the writing process. She gives lots of good input and suggestions for improvements. I highly recommend her as a creative sparring partner.
Frits Bredal, author of Mænd uden ansigt and former journalist for DR
Overall, Jannie recommended me to change my novel The Third Dog quite a bit when she read it last year (2009). And since she tirelessly (and full of empathy) kept showing me the mistakes I made, I too was soon familiar with them. Today I rarely make these mistakes because I always think of the manuscript evaluation she gave. Jannie asked me to shorten my novel by twenty pages, which was not easy, almost impossible, but ultimately the best thing to do for the story. It is so easy to say Kill your darlings – it is much harder to do it, but ultimately it is a must! Remember that Jannie also serves as your reader, equal to any future reader! Before I sent my manuscript to Jannie, I had received 10 rejections from publishers. When she sent it back and I was about to begin the extensive editing process, I felt very doubtful. The book was smaller, and passages I had loved to write was suddenly thrown out! But I did it! I threw them in the trash! The result was 175 pages instead of the original 200. At the same time the characters and scenes suddenly became much more real and they came visually alive in an entirely different way. I only had to send the book to one publisher after that before I got my publishing contract!
Morten Klenø, author of Den tredje hund and other books
Jannie has taught us basic writing techniques, and her teaching has helped us to really open our eyes as to how a plot can be made more vivid and exuberant through language. Jannie has taught us how children's language can be expressed in writing, and this has contributed to giving us the ambition and inspiration to work with creative language.
Michael Rasmussen and Martin Rasmussen, authors of the children's books about Gilpus
It was really great to read some thoughts on this rather special protagonist. This gave rise to further development of his character. There was also good advice on the book's ending. Furthermore, I was quite pleased with the many exclamation marks, which were strewn over the manuscript, to tell me when something was well-written. I became more aware of certain linguistic repetitions and what is called choreography in relation to dialogues. You get to see your own linguistic weaknesses and find out how to do something about them. All in all, I can only recommend that before you consider your publishing opportunities, you buy yourself such a thorough review. Publishers receive such large quantities of manuscripts, and it is extremely rare for an unknown author to get a thorough editorial feedback. The advantage over private readings – which are also highly recommended – is that with a professionel reading you pretty quickly get an evaluation of the entire manuscript whereas private readers will often do it piecemeal. I would say that anyone who might consider paying for a publication, whether it involves a publishing house, which demands payment for publishing the book, or whether you are a self-publisher, must consider such a reading instead. Perhaps it will improve the script so much that it can be published by a reputable publisher.
Helga Berg, author of Den barmhjertige morder and other books
Jannie did a great deal so that my book Gajolmanifestet was completed for publication. She is talented and has a good overview. She is a delightful collaborator, whom I really enjoy getting feedback from. I would highly recommend her to anyone who is sitting with a manuscript that needs a loving and thorough overhaul.
Mikkeline W. Gudmand-Høyer, author of more than 10 books
Jannie has been an invaluable help in the editing process. Her feedback is precise, motivating, inspiring and especially educational. With Jannie's help, Living Between has been elevated to another level that I would have never reached alone. She has given me tools that I can use in my future books and I am already looking forward to working with her again!
Sagar Constantin Bohnstedt, author of the Living Between series
With a light touch and a steady hand Jannie Solaas has lead our eleven-person class through the six-evening course. I am very happy to have experienced first-hand how, with a gentle, positive attitude and a rather incredible sense for detail, she has furthered our understanding and abilities in the field of literature.
Lennart Liljebjerg on the writing course offered at Det Danske Skriveinstitut v/Bente Clod (The Danish Institute of Writing with Bente Clod)

A selection of published books etc. whose manuscripts I have evaluated:

(Note: [R] means I've edited the translation.)
To view books published after 2017, please click the Danish flag on the menu (and scroll down a bit).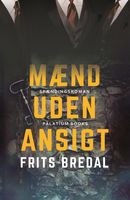 Frits Bredal: Mænd uden ansigt (Men with no face), Palatium Books, 2017
David Salamon, a journalist for the Danish news program TV Avisen, is working on a series of programs about Denmark's role in the greatly escalating war on terror. David is approached by a person named "little h", who reveals information on an international and secretive organization governed by the absolute elite of the Western world. David discovers that the organization has launched its own war, and unexpected issues pile up: Is the Danish secretary general for NATO, Viktor Steen Hansen, part of the secret network? Who is "little h"? Is David also on a death list? And is there a connection between David's television programs and a series of ritualized murders of European and American top politicians? While David is pulled into a spiral of threats and murders, he tries to figure out his private life. He is torn between two women – the beautiful newsreader Fatima Sheik and the photographer Kamilla Arwa Andersen, who is anything but what she pretends to be. Mænd uden ansigt is a highly topical and international thriller.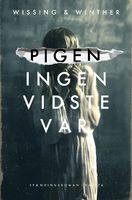 Wissing & Winther: Pigen ingen vidste var (The nonexisting girl), Valeta, 2017
Memphis, 1969. When Professor Noah Hobbs is summoned late at night to Hominidae Research Center, he is confronted with the worst imaginable news: The girl Ana – the star of his secret behavioral experiment – has disappeared. Behind the escape is the professor's own son, the young journalist, Bradley Wright, who has chosen to compromise his father's life project and release the imprisoned girl.
In the pursuit of finding out her past, they are soon confronted with a truth, that turns out to have far-reaching consequences – not only for some of the state's most powerful people, but also for themselves and all those they believed they could trust. For who is the girl basically? Where does she come from? And how did she end up as the star of one of the best kept secrets of science?
Pigen ingen vidste var is a novel full of surprises, that take you back to Memphis in the Sixties in a hunt for the truth about the experiment, which nobody knew about. Until now.
"Pigen ingen vidste var is a solid thriller. I was well entertained from start to finish and, reading it at bedtime, devoured it within a week. Is definitely recommended!"
★★★★★ Salli B, Saxo.com
"… undoubtedly a successful debut."
Gyseren.dk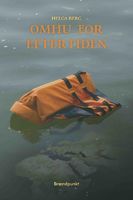 Helga Berg: Omhu for eftertiden (Care for posterity), Brændpunkt, 2017
Bodil is facing a violent flood in Sønderjylland, which destroys her home and boarding kennels. She rescues the neighbor's daughter, and together they drive to Bodil's boyfriend, Theodor, in Germany. He is an idealist and inventor and has constructed a sustainable, portable, small house. With a group of illegal refugees they create a home in the forest, where they try to live off the grid. They are later forced to move south. In Turkey, Bodil's father, Godfred, who has lost contact with his children, has a small holiday flat, where he prefers to be left in peace. He hires a housekeeper, Syrian Tezzy, whose oldest son and husband live in combat areas. Her second son, Pax, experiences seizures, in which he foresees future natural disasters. Turkish police are looking for suspicious people, and both Godfred and Tezzy are forced to leave.
Omhu for eftertiden is set in Europe, Turkey and North Africa, reflecting on, inter alia, the international refugee situation and the consequences of global warming.
"Omhu for eftertiden is a mysterious and dystopic depiction of personal fates in the immediate future … I was very moved by the horror and the powerlessness in this narrative. Omhu for eftertiden has many ambitions and many effects on the readers – it is also a hopeful tale about human fates, that are coincidentally linked together due to disastrous events."
★★★★ – MadsPeder S, Saxo.com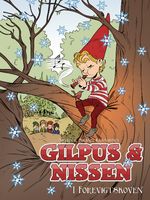 Michael & Martin Rasmussen: Gilpus & nissen i Forevigtskoven (Gilpus & the pixy in the Forever Forest), Saxo Publish, 2017
The four boys, Gilpus, Kalle, Arvid and Villy, want to find out, if a pixy lives in the Forever Forest. They visit Gilpus's grandfather, because he once told of a pixy, who lived there.
The grandfather tells the children, that it was real, that a pixy truly lived in the woods, and he is sure, the pixy still lives in this adventurous and mysterious forest.
Gilpus & nissen i Forevigtskoven is an exciting and cozy Christmas fairytale. The story can be read independently of the other books about Gilpus and his friends. The book is suitable for reading aloud to children aged 5-10 years.
"Gilpus and his friends are back. They have been awaited, and they do not disappoint … My son loved the story, just like he did the two previous. He guessed an element of the story early on in the book, and it was a big hit, when it turned out his theory was correct. We indeed recommend the book."
★★★★★ – Erik Pilgaard Hejlskov, dinboganmelder.dk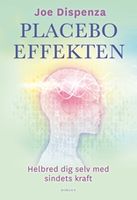 Joe Dispenza: Placeboeffekten (You Are The Placebo) (available in both Danish and English), Borgen, 2017 [R]
Is it possible to be cured simply by the power of thought – without medicine or an operation? The truth is that it happens more frequently than many people expect. In this captivating book, Placeboeffekten, author Joe Dispenza describes several documented cases where people spontaneously cured themselves for e.g. heart disease, depression, disabling rheumatoid arthritis and symptoms caused by Parkinson's disease through their belief in a placebo. And, similarly, he tells about others who have become ill and even died as victims of an enchantment or voodoo curse, or after that they had been mistakenly diagnosed with a fatal disease, even though they were in excellent health. But most importantly – and unlike other books on the placebo effect – Joe Dispenza teaches you how to benefit from the placebo effect if you are ill or suffer from various symptoms. Placeboeffekten is full of useful tools and new knowledge about the placebo mystery. The book combines the latest research in neuroscience, biology, psychology and hypnosis and shows how the seemingly impossible can become possible.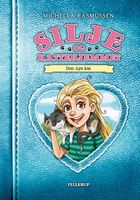 Michella Rasmussen: Silje og kattehjemmet 1: Den nye kat  (Silje and the cat shelter 1: The new cat), Tellerup, 2017.
When Silje's grandmother breaks her hip, Silje and Nadja are allowed to take care of her cat shelter. The new cat, Kamma, will be giving birth soon, and the girls are excited about the kittens. They make a lot of plans for the cat shelter, and when the popular girl in their class, Simone, hears about it, she really wants to join. Silje thinks it's a great idea, but Nadja completely disagrees …
"Warm recommendations from me!"
★★★★★ Forestilling om Paradis, blogspot.dk
"A really cute story."
★★★★ Pipalukbooks
"Packed with cute cats and kittens. What's not to love?"
★★★ Eva Lucia, Saxo.com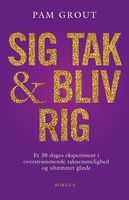 Pam Grout: Sig tak og bliv rig (Thank & Grow Rich) (available in both Danish and English), Borgen, 2017 [R]
According to the author, Pam Grout, this is how life works: If we don't take a moment every day to see all the incredibly many things that are going well in our lives, crazy voices inside our mind begin to babble on about how life is tough, and that we are no good. And as long as we keep listening to these voices, we do not notice the wonderful gift we have received: that we are here on Earth and that we have this day to enjoy this cosmic adventure. That is why Pam Grout strongly calls on us to simply take a moment every day and count our blessings and begin to notice the deeper, happier reality that quietly transmits a happy melody below the white noise. To say thank you and acknowledge all the good in our lives leads us to the path toward a wonderful life full of all kinds of wealth. It is the superpower that brings us in tune with the frequency of unfolding joy and creativity. In Sig tak og bliv rig, Pam Grout presents a 30-day experiment in exuberant gratitude. The hypothesis is simple: if we start to keep an eye on the blessings in our lives, we will discover that they pour in. If we turn every day into a 24-hour mission, where we are looking for miracles, we draw out the very best. The book contains 27 exercises that are wonderfully easy and super fun, and through them you can certainly connect with the essence of life and bring abundance and everything good into your life.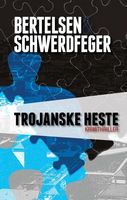 Bertelsen & Schwerdfeger: Trojanske Heste (Trojan Horses), EgoLibris, 2017
Copenhagen 2020. After another fierce terrorist attack in Copenhagen, fear is still prevailing. But a rebellious mood sweeps over the population with frequent demonstrations and civil disobedience in it's wake.
Terror Package III has changed the everyday lives of the Danish people. Increased monitoring and control. Attemps of replacing ID cards by ID chips. Limited liberties. Private security guard BlackStar has taken over key parts of police power. The global elite network plan, Agenda I, continues.
Rasmus Løvfelt, the new commissioner of police in Copenhagen, receives a secret note about the mysterious death of justice minister Lone Brinck. Police superintendent Leo Brix is asked to investigate the matter, as discreetly as possible. He and his two police inspectors, Sofia Kvist and Eric Funk, are caught up in a series of spectacular murder cases. At first glance they are apparently not connected. Apparently.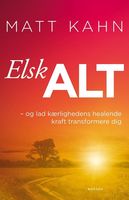 Matt Kahn: Elsk alt (Whatever Arises Love That) (available in both Danish and English), Borgen, 2017 [R]
Elsk alt is about love's amazing ability to overcome everything – in any one moment. According to spiritual teacher and author Matt Kahn, we always have the choice to meet negative feelings and difficult situations, which we all inevitably experience, with love – whether it's a trivial everyday event or a big and seemingly insurmountable problem. Anger, sadness and other negative feelings are according to Kahn all an invitation to open our heart and experience something that is deeper, an experience of meaningfulness and joy. The book is centered on the author's deep, spiritual insights and a series of exercises that show how we can use the power of love to find our inspiration, passion and greatest potential. And how we can use compassion to let go of the less desirable patterns of the ego and learn to communicate consciously with others and spread the greatest possible amount of love in the world. The book is easily read and inspiring, and you can feel the author's heartwarming energy from the first to the last page.

James R. Doty: Den magiske butik (Into the Magic Shop) (available in both Danish and English), Det Blå Hus, 2016 [R]
The author James Doty grew up in a California desert under very poor conditions, having an alcoholic father and a mother who was chronically depressed and partially paralyzed after a coronary. Today he is a successful and reputable neurosurgeon at Stanford University, where he – among other things – has founded a center for the study of compassion and altruism.
It wasn't on the cards that his life would lead to this, but when he was 12 years old, he entered a shop where a woman wished to pass on something good and offered to teach him a series of tricks that could ease his life and help him manifest his wishes and dreams. And thus she gave him the first magic glimpse of the connection between the heart and the brain.
In Den magiske butik, James Doty merges the deeply inspiring and remarkable story of his life with the latest neuroscience research, that shows how humanity and compassion manifest itself physically and mentally – and so he passes on the secret tricks, showing us how we can create the best version of our lives – and make the world a better place.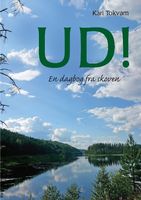 Kari Tokvam: UD! – en dagbog fra skoven (OUT! – a diary from the wilderness), kahrius.dk, 2016
OUT! tells the story of a woman's three-month journey alone in the Norwegian-Swedish wilderness, Finnskogen. She walks and bikes, discovers bear tracks, bottomless bogs, rushing streams without bridges and remnants of the magical Finn culture. At night the river devil Nøkken plays music in the water - or does he? During the day, it's possible to live off what you find in nature - or is it? Outside the forest civilization resides. Is it possible to do without it and live the dream of living in the wild? In this book the author shares her thoughts on this and gives the reader practical advice about life in the wilderness.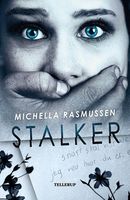 Michella Rasmussen: Stalker (Stalker), Tellerup, 2016
I do not know who he is. Or why he chose me. But when I hear the floor creaking or footsteps follow me, my blood freezes, and I forget to breathe. I close my eyes and hope it is my imagination. But I know he is always near.
During her second year in gymnasium, Julie receives a romantic letter from a secret admirer. The girls in her class are thrilled and immediately work out plans to bring the two together. But the letters take a sinister turn and it quickly dawns on Julie, that the admirer is not just captivated; he is obsessed. And he will stop at nothing to get close to her …
"This young adult thriller is extremely well-written, I was hooked from page one. The characters, the rivalry between siblings and the plot create lots of intensity and quite an eerie atmosphere. As a thrilling bonus, we, the readers, get to walk the tracks of the writer of the letters and know his mind. An absolutely awesome and very readable debut novel!"
Bachs bøger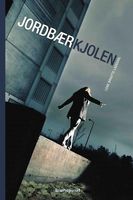 Lone Birgitte Ladekarl: Jordbærkjolen (The Strawberry Dress), Brændpunkt, 2016
At the scene of a traffic accident Tenna helps a woman, Solvej Sonne. Solvej is brought to the hospital and ends up in a coma. Tenna starts visiting Solvej, and these meetings inspire her to recreate the story of her own life. She tries to shut the door to her childhood that was spent with her mentally ill mother, but the past keeps knocking. Falsehood and truth is interwoven in an ever more tightening net around Tenna. Jordbærkjolen is a poetic and insightful novel about Tenna's chaotic life. It poses the questions of what binds us to the past, and whether we can create our own life story.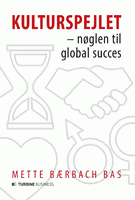 Mette Bærbach Bas: Kulturspejlet – nøglen til global succes (The Cultural Mirror – the Key to Global Success), Turbine Business, 2016
With entertaining examples, especially from the Russian business culture and a Danish-Turkish family, the author shows us new ways to achieve global success by transforming cultural clashes to positive meetings. Too often, negotiations and relationships between Danes and foreigners end in misunderstandings, and basically the reason is that Danes are extreme. So says author Mette Bærbach Bass, who in the book presents Kulturmetoden® (The Cultural Method). This method shows how Danes can learn to collaborate, negotiate and thrive on the many cultures we do business with and increasingly share our country and life with.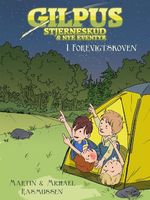 Michael Rasmussen & Martin Rasmussen: Gilpus – Stjerneskud & nye eventyr i Forevigtskoven (Gilpus – Shooting Stars & New Adventures in the Forever Forest), gopubli.sh, 2016
Join Gilpus & his friends Kalle, Arvid and Villy on their new adventures. This time, the four boys journey deep into the forest to set up camp. They put up a tent by a large glade, because Gilpus's grandfather has revealed to them how exciting it is to lie down at night and look at the sky and beautiful glittering stars just before sleeping. Will there be shooting stars on the night sky high above the Forever Forest? Will the boys meet more interesting animals? You will find the answers to these questions and much more in this magical and cozy story. The book is suitable for reading aloud to children aged 4-8. Among other things, the consultant for Danish libraries wrote: … the text is well written … has a nice, cozy and comfortable atmosphere with a touch of magic and adventure. The book's color illustrations consist of soft simple lines and have the style of cartoons.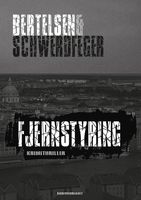 Bertelsen & Schwerdfeger: Fjernstyring (Remote control), Ørnens Forlag, 2016
After a terrorist attack on the Danish Central Bank in 2017, Denmark is rapidly changing. In an atmosphere of fear and powerlessness, the highly restrictive Terror Package 3 is in the pipeline – all in the name of security.
Was the attack carried out by Muslim terrorists? Or the international large bank IGF, as part of a political strategy driven by a powerful network of élitists?
Through its aggressive coverage of the case, Denmark's first Internet TV station 24Net raises serious doubts about the Terror Commission's conclusion. Did the Head of the Antiterrorist Forces, police superintendent Leo Brix, misjudge the situation? Was his lack of judgement to blame for the bloody massacre? Or was he chosen as a sacrificial lamb?
On the verge of suicide, Brix finds light at the end of the tunnel. His old boss, chief superintendent Finn Melby, reveals secret evidence from PET. Gradually Brix realizes, that he is a pawn in a cynical, global plan, that reaches far into the government and power apparatus.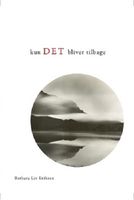 Barbara Liv Eriksen: Kun DET bliver tilbage (Only THIS remains), Visdomsbøgerne, 2015
This is the story of a young woman's adventurous life. It is filled with high mountains, speed and danger. Embracing nature's tremendous forces, which she both loves and challenges, she one day meets with a terrrible accident. Almost imperceptibly a darkness begins growing inside her, and she plunges into a long journey of discovery – out of the darkness, into the silence and herself.
Kun DET bliver tilbage moves in a borderland between prose and poetry, biography and fiction.The short poems touch the essential points in the story with their luminous and reflective words. The book is a testimony of an insightful and spiritual soul who has written her story from a most generous heart.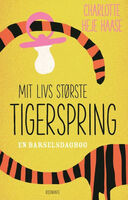 Charlotte Heje Haase: Mit livs største tigerspring (The Greatest Leap of My Life), Rosinante, 2015
Mothers today are bombarded with good advice, blame, injunctions, and it can be difficult to navigate through the jungle of attitudes and opinions. Charlotte Heje Haase, who recently became a mother herself, lead the way with her personal experiences during her maternity leave, including all the uncertainties, vulnerability, concerns and happy moments that characterize the first stages of motherhood.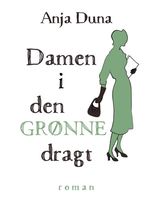 Anja Duna: Damen i den grønne dragt (The Lady in the Green Suit), Forlaget Skrivetid, 2015
The lady in the green suit lives a shielded life, supported by a huge inheritance. She spends her days reading at a cafe, that only survives thanks to a group of queer people. They fool the lady into joining the business, but nobody knew what kind of person had been hiding behind that novel reading exterior, or how she were to respond to the unwanted change. Soon, the cafe guests, who whole-heartedly despise change, find themselves thrown into a life-changing process. One, that threatens to rip apart the very foundation of their lives.
Damen i den grønne dragt is a humorous novel about finding balance and meaning in life as well as working life, which are sometimes hard to master, if you are a bit queer.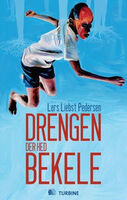 Lars Liebst Pedersen: Drengen der hed Bekele (The Boy who was called Bekele), Turbine Forlag, 2015
Oskar's world collapses, shortly before he turns fourteen. While he tries in vain to come to terms with the role of becoming a big brother, as his adoptive parents are expecting a baby, his adoptive mother suddenly falls seriously ill. At the same time Oskar starts digging into the secret of a mysterious Ethiopian mask. The mystery of the mask becomes an obsession. With an altering perception of reality Oskar begins a desperate search for answers that take him on a breathtaking journey. Within a short time, he is surrounded by ancient mysteries, harsh trials and historic secrets. Throughout the journey he is also forced to look into the mirror and see if he can find the Ethiopian boy, he originally was – the boy who was called Bekele. Drengen der hed Bekele is a heartfelt story about an adopted boy struggling with his Danish / Ethiopian identity and his African roots. About the merciless but necessary process of healing all old wounds and gain new insights. The novel delves into adoption as a condition of life, as a part of family structure and asks whether the boundaries of family are rooted in genetics, law or emotions?

Tinne Laursen, Lotte Ø. Rodkjær & Helle Lyster: Hold i virkeligheden (How I Veered), Mediart, 2015
12 young people infected with HIV tell their story. Susse Wold and Peter Mygind wrote the following after reading the book.
Susse Wold, actress, president of AIDS-Fondet: This journey, that the young people have written about, is a journey that we can all learn from. They have lived with shame, guilt and prejudice, but they have had the courage to stand up and defy the fear. You cannot grow without making choices. These courageous young people have all chosen to talk about the struggle it was to dare tell who they are. Does the rest of us have this courage? Their openness shows the way to combat the prejudices and taboos that are still associated with being HIV positive or having AIDS.
Peter Mygind, actor, lecturer: I have supported the HIV / AIDS cause for over 30 years. And I still wonder at how much ignorance there is in the Danish population. The stories of these 12 young people really touched my heart. The anxiety, powerlessness, fear of life, that you suffer after the infection, requires so much love from those closest to you for you to conquer this thing, if you ever do. Not daring to talk about your illness for fear of the receiver's reaction must be the biggest nightmare. And the 12 brave young people have all experienced this. I encourage all Danes to read the 12 stories while looking through their heart, so that together we can help and support people with HIV to dare shout out their words. So that they can receive the love, care and support that they need and deserve so much. I have the deepest respect for the 12 young people who dare to come forward with their stories; it must have required so much courage.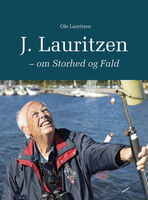 Ole Lauritzen: J. Lauritzen – om Storhed og Fald (J. Lauritzen – on Greatness and Fall), Eget Forlag, 2015
This book tells the story of the career of shipowner Knud Lauritzen, who turned J. Lauritzen into a powerful conglomerate, and how his wife, Kirsten, daughter of headmaster Hans Hartvig Møller, believed that the company's millions ought to benefit as many people as possible. The Lauritzen kids got a somewhat schizophrenic upbringing, as their lifestyle matched the lifestyle of the country's richest families, but they still had to behave as normal people and make a good example, where scout law was an important guideline in daily life. Knud Lauritzen died in 1978, before arrangements for the generational change had been made. The book depicts how JL Fondet's changing board of directors deprived the family of the influence that was intended: That Ole Lauritzen and his cousin, Jørgen Ditlev, was to manage the company together. Ole Lauritzen tells hitherto unknown details about why he refused his father's desire to make him CEO of J. Lauritzen. He preferred to do things his own way without power struggles and bureaucracy. He believed, he would be happier cooperating with his own passionate employees and without the disadvantages of large-scale operations. The book is a manifesto of political thinking without dogma, but with uncompromising resistance to both the violence policy of Red Fascists and the globalization ecstacy of the Capital in alliance with the concentation of power in large states (EU) without democracy and human dignity.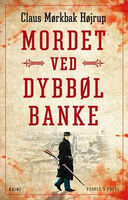 Claus Mørkbak Højrup: Mordet ved Dybbøl Banke (The Murder at Dybbøl Hill), People's Press, 2014
Dybbøl 1864: Field gendarme Hans Bielke is the type whose mere presence can make the devil shit his pants. As Bielke's friend, and senior general in the Danish army, is found murdered during the Prussian siege of Dybbøl, Bielke is chosen to investigate the murder. While the Prussians shower the helpless Danish army with grenades, Bielke and his assistants must maneuver between field hospital, redoubts, Dybbøl Mill and the ruins of Sønderborg to unravel the murder mystery. The investigation is impeded by corruption, the Red Cross, ambitious officers, the haughty military leadership and perhaps even Prussian spies. Investigations make Bielke face up to his past and the reasons why he, despite old war wounds and a disillusioned view of people in uniform, returns to the action. Time is short. Mutinies in the Danish army are brewing. A Prussian attack is imminent. Is there time for Bielke to solve the murder before it is irrevocably too late? Mordet ved Dybbøl Banke is an entertaining historical thriller written by Claus Mørkbak Højrup, who is an officer of the reserve in the field artillery in the Danish army. He hereby makes his debut as a novelist.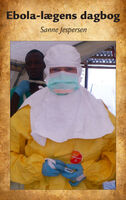 Sanne Jespersen: Ebola-lægens dagbog (Diary of the Ebola doctor), Mediart, 2014
Sanne Jespersen works at the Department of Infectious Diseases at Aarhus University Hospital, but due to a lack of qualified doctors in the fight against the world's largest Ebola outbreak in West Africa, she volunteered to go. During her four-week stay in Sierra Leone in the fall of 2014 she saw more death than she had throughout her whole career. She was in the middle of the outbreak's epicenter, while the world became aware of the disaster – too late. She saw children become orphans and parents lose their children. But also a glimmer of hope, and a local population that will not give up. Before, during and after her stay she wrote this diary.
I attend a 27-year-old man who is bleeding from the mouth and rectum. As he looks at me with pleading eyes, he continues to whisper that I must help him and make the bleeding stop. When the maximum time I can stay in the isolation suit is exceeded and I have to go, I have to wrest my hand from his and hear myself lying when I say that I will help him, and that he will get better before long. Deep down I know that if an improvement occurs, it will happen in another world than this. Once patients are bleeding, my experience tells me that it only goes one way. It's hard to walk among the patients fully covered. How do you relate to a patient in whose eyes one can see the fear, when all contact is hampered by two layers of gloves, goggles and mask? Of course, you can easily put a reassuring hand on a shoulder, since you are well protected by isolation clothing, but I try to avoid touching the patients more than necessary. However, I'm glad that I held the 27-year-old man's hand. Maybe it's the last hand, he holds before he dies. Alone. Imagine if the last human touch you ever feel is given by a gloved hand. The last smile hidden behind a mask. And the last pair of eyes you see are blue and unfamiliar.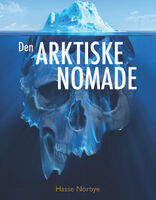 Hasse Norbye: Den Arktiske Nomade (The Arctic Nomad), Saxo Publish, 2014
Den Arktiske Nomade is about a family's dark past and concealments. But it is also a love story about people who love in spite of failure, secrets and broken dreams. The story is based on a series of dramatic events that unfolded in Ivittuut (South Greenland) during World War II. The warring parties' relentless pursuit of cryolite makes life hard for the Danish miners who for over three years have been living isolated from the rest of the world. At home on Bornholm the family is worried about Poul Jakobsen's fate, now that he is living in the cold north. While taking care of the estate many years later, Julius Jakobsen finds a notebook, which sheds light on the war's last hectic days. Along with the story's other protagonist, Lea, they are thrown into a frantic quest for a truth that others have gone to great lengths to hide. A world of violence and power forces them to question their journey and identity. Dark shadows follow them, and soon they are hunted by a powerful organization that will stop at nothing. The escape forces them to travel from Greenland to Denmark, to Europe and North Africa.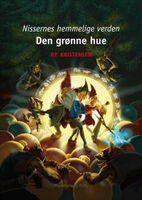 Ry Kristensen: Nissernes hemmelige verden – den grønne hue (The secret World of the Pixies – the green Hat), Musikforlaget FOG, 2014
10-year-old Felix finds a magical hat that makes him as small as a pixie. He finds a small door in his room that leads to the world of the pixies, and suddenly he becomes a part of their battle against the evil gnomes. This is a Christmas story for the whole family. It consists of 24 chapters and is suitable for reading aloud to children aged 8 or more (approximately), and children aged 10 (approximately) will be able to read the book.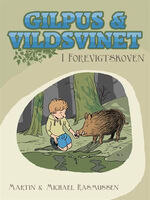 Michael Rasmussen & Martin Rasmussen: Gilpus & vildsvinet i Forevigtskoven (Gilpus & the wild boar in the Forever Forest), gopubli.sh, 2014
Gilpus and his friends, Arvid, Villy and Kalle, live in a village near a large forest. The children love to explore the mysterious forest, which they know is special and magical: Look! Is not that a wild boar that stands over by the forest lake? Arvid asked and pointed toward the lake. And sure enough there was a small light brown boar with dark brown spots on the belly, and it drank water from the lake. The friends almost froze, but with joy and excitement, at the sight of the sweet wild boar.
Gilpus & vildsvinet i Forevigtskoven is an exciting and cheerful adventure with beautiful color illustrations that gives children ample opportunity to develop their imagination. Suitable for reading aloud to children aged 4 or more. Niels Lisborg from naturguide.dk wrote the following about the fairytale: The book is going to be well received among the small ones – even if my son after the final sentence will ask: Father, a wild boar can not talk? To which I must answer Yes, my boy – in fairytales they can. – And quietly I will think to myself that all children should have access to explore and play in their own version of the Forever Forest.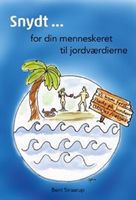 Bent Straarup: Snydt – for din menneskeret til jordværdierne (Cheated - of your human right to land values), Tænketanken GRO, 2014
The book consists of short statements that invite the reader to review the political agenda in general – in particular the concept of welfare. The author focuses on the concept of property rights and calls for a reconsideration of current definitions and set theories, especially among Liberals. The book suggests a provocative solution to problems such as poverty and welfare benefits. It is easily read and – according to some – written in a poetic tone.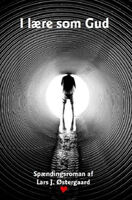 Lars J. Østergaard: I lære som Gud (Learning to be God), Mediart, 2013
A number of African children from Juhean die inexplicably in a short periode of time, and doctor Ivar Kolstad, who is stationed in the town on behalf of WHO, realizes that the organization is not interested in finding out why. Together with his colleague Serio he embarks on a journey into the darker parts of the health service to find answers. At home in Denmark Ivars girlfriend, Line, strikes up an affair with Jens, a charmer, who is the director of a pharmaceutical company. But his smooth smile and charming exterior conceals a secret, and one day he leaves for Juhean without notice … I lære som Gud is a fictional thriller unfolding among the operators and users of health services in Africa and Denmark. The book is a reminder of the importance of safeguarding the basic sound values in large systems.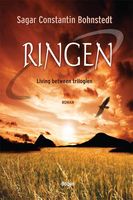 Sagar Constantin Bohnstedt: Ringen (The Ring), Bogan, 2013
In the series' first novel, Imellem (In Between), Eva's soul journeyed to In Between, somewhere in the clouds, after a plane crash, where she was given the choice to either resume her life or stay. In the second book, Ringen, Eva is sent back to Earth to find the last two members of the Ring and bring them to In Between. The Ring consists of seven wise and old souls. Together they can gain access to a crucial insight that is needed on Earth.
Ringen is a riveting drama about finding your place in life, a drama about finding the needle in the haystack, and only having oneself and one's own intuition to rely on when life is hard and more painful than you think you can bear.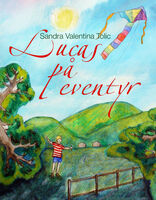 Sandra Valentina Tolic: Lucas på eventyr (Lucas' adventures) (available in both Danish and English), Books on Demand, 2013 (Danish), S.V. Tolic, 2014 (English)
Through 11 short stories and 11 illustrations the reader follows the life of the boy Lucas. In play and contemplation, in fantasy and reality, in dreams and in a waking observation of the world. Lucas likes playing with his dog Oscar and flying his kite. He loves to build sandcastles on the beach and riding horses, imagining himself an Indian. He likes to catch dinner with his fishing rod to serve his guests and loves flying airplanes. He rockets to outer space where he is caught in a storm, but he never gives up, because he is a remarkable and imaginative boy – a boy like any other, and at the same time uniquely himself.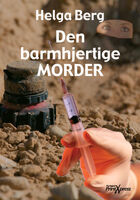 Helga Berg: Den barmhjertige morder (The Merciful Murderer), PrintXpress, 2012
Den barmhjertige morder is the second independent book in a planned trilogy, set in a fictional suburb of the capital, Lundehøj. The first book in the series was titled Trusler og skæve klodstårne (Threats and crooked brick towers). The doctor Stig Plum has been a military doctor in Afghanistan. Now he is home, has his own general practice and provide emergency medical service in the suburbs and he has married an Afghan woman. On the surface all is well for the likeable and charming man. But he has hidden sides and is marked by his experiences in the war zone. He is convinced that he is the ruler of life and death in the way that he could save soldiers' lives by sacrificing people who want to die. A desire for revenge complicates his intentions.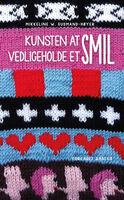 Mikkeline W. Gudmand-Høyer: Kunsten at vedligeholde et smil (The Art of Maintaining a Smile), Forlaget Radius, 2012
It takes seven years to get over a divorce, the wise say. The seven years following Nadja's and Morten's divorce is the time frame in Kunsten at vedligeholde et smil. Seven years where Nadja struggles to find foothold, acceptance and purpose in life as a single mother and artist in Copenhagen after a chaotic childhood / youth with lots of shifts and breaks. Morten is a dead weight, and for many years he has been silent as a mummy. In a poetic, tragicomic, columnist/essay form the story relates the affairs of the small broken family, the struggle between man and woman, the meeting with state administration, unfulfilled expectations, high standards, sex, confusion, financial mess and religious thoughts. There are loose ends, deep frustration and powerlessness. There are whimsical philosophy and humor, and there are thought-provoking questions that make the reader reconsider the meaning of it all: our culture, democracy and our general confusion. Kunsten at vedligeholde et smil is the sequel to Gajolmanifestet and together they represent a modern Bildungsroman in two parts. Each part can be read independently. The book is, as Gajolmanifestet, partly autobiographical. When Gajolmanifestet was published in 2007, Steffen Poulsen wrote in Politiken: It is a highly entertaining and thought-provoking book about childhood and youth. Full of raw music.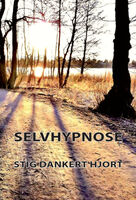 Stig Dankert Hjort: Selvhypnose (Self-hypnosis), Underskoven, 2012
Self-hypnosis is the act of hypnotizing oneself, usually combined with autosuggestion. Does that sound strange? In fact, most people often perform self-hypnosis, whether they realize it or not. This book is written with the purpose of teaching the readers how to use self-hypnosis in a conscious way to support their goals. It can be relaxing, stress relief, lessen pain and discomfort or improve self-esteem, creativity and performance. Selvhypnose is intended for all who are interested in learning how to know themselves better and who will take the time for regular practise. In addition to a thorough, methodically structured instruction the book contains 34 exercises.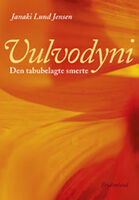 Janaki Lund Jensen: Vulvodyni – den tabubelagte smerte (Vulvodynia – The Tabuized Pain), Frydenlund, 2012
About 17 % of all Danish women suffer from vulvodynia, a painful condition of the external female genitalia, which makes it impossible to have sexual intercourse. Yet few people have heard of the disease. One reason is the great confusion among physicians and the fact that the disease is largely taboo. This is the first book in Danish on the subject. Vulvodynia is a common term for pain conditions located in the mucous membrane of the external female genitalia. Woman with vulvodynia have up to 50 % more uninsulated pain nerves in the vagina than other women. There are two types: provoked, where you feel pain when touched, and unprovoked, where you feel pain all the time. A woman may suffer from a mixture of the two. Typically, a woman endures the disease for 5-10 years before she is diagnosed and begin treatment. The book consists of interviews with professionals – including a doctor, a psychologist and a meditation teacher – who talk about their experience with the disease and give their views on the treatment of both physical and psychological symptoms. In addition, the book contains a number of personal stories from Danish women who have suffered from vulvodynia. The book is aimed at women who are affected by vulvodynia, their relatives and carers.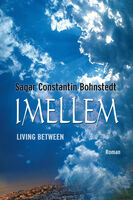 Sagar Constantin Bohnstedt: Imellem – Living Between (available in both Danish and English), Bogan, 2012
A spiritual novel about career-driven Eva who wakes up in 'In Between' after an airplane crash, only to find out that she is in a coma and has forty-two days in which to choose whether she will return to her life with her family or instead continue on her soul's journey.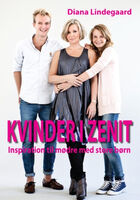 Diana Lindegaard: Kvinder i Zenit (Women in Zenith), Forlaget Indblik, 2012
What happens to your identity as a mother when your child no longer needs you in the same way as before? When they would rather be with friends instead of you? And when they turn into young adults? Most women feel a great sense of emptiness when the role of mother changes and is minimized, as the children grow older. The book suggests how this period in your life can be one of the most prolific you can go through. There are plenty of opportunities for you to find the place where you feel more alive than ever before and reach what the book calls Zenith. Your greatness lies in front of you, not behind you. If you follow the exercises in the book, you can achieve a much greater awareness of what you want to fill your time with – and accept that the role of motherhood changes when your children become young adults in a few years time. Kvinder i Zenit encourages and inspires you to find your own personal path to the peak of your life – a process where you wipe the slate clean and look at who you really are when you are not a mother. As a mother of grown children, you have the perfect platform to move forward towards your own Zenith. Now it's all about you.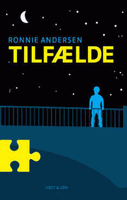 Ronnie Andersen: Tilfælde (Coincidences), Høst & Søn, 2011
The third book in Ronnie Andersen's thematic trilogy about boys from different social classes who have one thing in common: They are fleeing their feelings. The first book is the award-winning Date with an Angel (2008) and then followed 6 (2010). The three novels can be read independently. The main character in Tilfælde is the young high school student Jon, who lives with his family in Christianshavn. At night he wanders along the canal, thinking of life's coincidences and all the pieces in life's great puzzle that he needs to put into place. One day, Oliver from his class turns up at his door quite bruised. He and Jon start hanging out and then with Nadia also. She both fascinates and confuses Jon. Were she and Oliver lovers? And why did Oliver choose to see Jon on the day when he was beaten? The press writes: a fantastic, well written and both different and absurd novel about handling one's identity and hard feelings. – Damian Arguimbau, Weekendavisen. Coincidences is an energetic, funny and touching novel for young people. – Mai Misfeldt, Berlingske Tidende.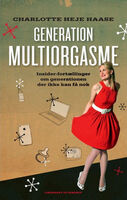 Charlotte Heje Haase: Generation Multiorgasme (Generation Multi Orgasm), Lindhardt and Ringhof, 2011
Insider stories about the generation who can not get enough. It is far from boring to be a part of Generation Multi Orgasm. On the other hand it can be both hectic and hard, because the constant hunger for more – a more exciting job, a greater love, a happier life – which characterize the generation, can cause hangovers. If anyone knows then Charlotte Heje Haase does. Through a period of three years, with changing jobs, relationships and dreams, she has focused on the current trends of her generation as well as topics such as sex, love, career and social media.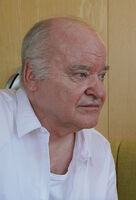 Nis Vinten: 50 års ensomhed (50 Years of Solitude, movie), Cinemateket/The Danish Film Institute, 2010
The great architect Wille is on his deathbed forced back to his happiest moments. The movie reveals an unhappy love story where Wille eventually have to give way to his rival Søren, in order for his great love to be truly happy.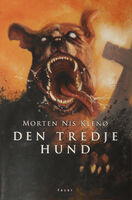 Morten Klenø: Den 3. hund (The Third Dog), Forlaget Facet, 2010
Den 3. hund is a thriller about the boy Martin, who for a number of years lived a normal life in the suburb Gentofte, except for the times he visited his grandparents in Smidstrup, Gilleleje. These grandparents had a dog. The kindest boxer one could imagine. Until the day when everything changed. As an adult, Martin has a normal life in Jægersborg. He has a great job, a wonderful wife and a beautiful house. Martin and Maiken have it all and on the night Maiken is to give birth, Martin takes a trip down memory lane. He is to become a father. Yet the thoughts about what happened when he was a boy start to haunt him. It is as if they control him and try to stop him from becoming a father. He thinks about the time when it all went wrong, when the dog went insane and everything crashed before his eyes. But why is he being haunted by these memories now?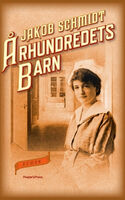 Jakob Schmidt: Århundredets barn (Child of the Century), Peoples' Press, 2010
18-year-old Anders Larsen is reluctantly hired as hospital porter at the newly built Frederiksberg Hospital. The year is 1918, and while World War One is coming to an end, the Spanish flu rages, not just in Denmark but all over the world. Anders' father is hospitalized. He has begun a hunger strike in sympathy with the comrades who were arrested after storming the Danish stock exchange, Børsen. Syndicalists celebrate their new martyr, while Anders is frustrated that the hunger strike mostly seem to have consequences for his mother.
The press wrote:
The novel draws a vivid picture of an overlooked 20th century period – served in debutant Jakob Schmidt's precise prose. Exciting like a crime novel, but with substantially more wit and bite. – Ekstra Bladet
It's splendid done! Ambitiously the novel sets out and inbetween love story, tidsbillede, skæbneportræt, and political crime novel, convincingly interwoven and crammed with great observations, adding tidskolorit. Following up on such a debut is a must! – Kristelig Dagblad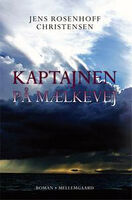 Jens Rosenhoff Christensen: Kaptajnen på Mælkevej (The Captain of the Milky Way), Forlaget Mellemgaard, 2010
The book is about a group of men who, more or less randomly, meet at the same place and share their stories with each other. The narrator is now 65 years of age and looks without sentimentality on his past. As a boy he met the Captain, who offered him adventure and a better life than the one he had. He now relives his life as a foster child in a family of strangers – his return and his stay at the Captain's place – and what came of this. Towards the end we hear the Captain's own story, and finally again the narrator's. This turns out on closer inspection to be anything but innocent. The men in the Captain's house has greatly shared feelings of a bad conscience stemming from murder, jealousy and unnecessary loss, but their many experiences are far from vain. This novel is a book about men and for men. It focuses on topics that men rarely openly share with each other.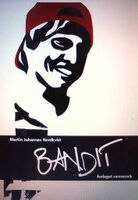 Martin Johannes Nordkvist: Bandit (Rascal), Forlaget Ravnerock, 2009
The book Bandit is a story about Mads, a teenage boy who falls in love with a classmate of his, the boy Mathias. In a straightforward and engaging way, the book portrays the life of Mads and how he thinks and feels when he announces that he is gay. It shares with the reader how he falls in love for the first time, his encounter with the gay community in Copenhagen, and the way his family and friends respond to his sexuality.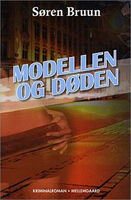 Søren Bruun: Modellen og døden (The Model and Death), Forlaget Mellemgaard, 2009
He is stubborn and cool. He is a professionel. And he no longer carries a gun. Former cop, Bjørn Byriel, thinks it an easy case when a young woman in her twenties disappear and her worried family turns to him for help. The woman is well-known to the public as she is a stripper, a porn star and one of the most popular faces on Kanal Hot, the newest and hottest TV channel in Denmark. There are many leads and the woman was not liked by all. How much did the embittered wife in the fancy villa know? What was the connection to the abandoned brothel? And what kind of role did a sinister club play? Even for Bjørn Byriel it is difficult to distinguish between truth and falsehood. And there are lies everywhere Byriel turns to find answers.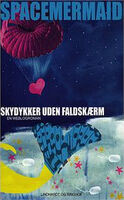 Spacemermaid: Skydykker uden faldskærm (Skydiver without a Parachute), Lindhardt og Ringhof, 2008
Would not think of Enthusiast today. This is hysterical. Can not do me any good, if I disappear into the atmosphere because of a guy. Even if he gives me butterflies in my stomach and makes me show up at work with my coat inside out. Even though he rang and smooth talked me yesterday and said that he is in love with me. Stupid Cupid, couldn't you use another as a target? Space Mermaid turns 28 of age and falls in love with the man she least expected. She tries to keep a fin in the wave and not disappear into space, but it can be somewhat difficult for a space mermaid.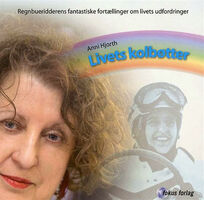 Anni Hjorth: Livets kolbøtter (Somersaults of Life), Fokus Forlag, 2008
A children's book about the Rainbow Knight who, through his fables, explains the problems of life and the patterns in the actions of people, seen in the humorous light of wisdom. The reader is witness to the creation of the first witch, troll, elf, gnomes and other folktale creatures.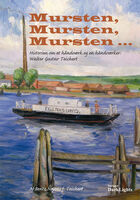 Bente Noyons: Mursten, mursten, mursten (Bricks, Bricks, Bricks), DarkLights, 2008
The book is a biography of the author's father, Walter Gustav Teichert (WG), who was born into a German family during a dramatic time. By coincidence, the family came to live in Denmark when the Danish borders were changed in 1920. WG had an intense life. He loved his great love, Dagny, all his life. His life is a part of Danish history in South Jutland and Copenhagen and he conncected with people all over the country and abroad. WG helped to build important parts of Denmark. This man was in charge of the building of nearly all schools in Rødovre Municipality, Skt. Annæ Gymnasium, TV-byen, the ice rinks of Rødovre and Gladsaxe, numerous schools, swimming pools and cooperative housing around the country.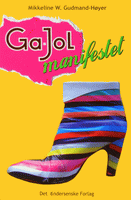 Mikkeline W. Gudmand-Høyer: Gajolmanifestet (The Gajol Manifesto), Det Andersenske Forlag, 2007
A novel for youth about restless Nadja who runs away to Copenhagen when she is finished with continuation school. Life and music in underground communities awaits and she navigates her way through the art scene and nightlife in the city center. Hash, sex, music, ecstasy and dangerous guys with dreadlocks and military jackets pass in and out of her life, which takes place in Copenhagen, London, Spain and India, until it all becomes too much and starts dragging her down. Read selected chapters in Danish on gajolmanifestet.dk.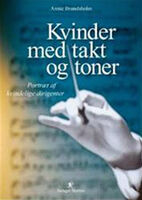 Annie Brøndsholm: Kvinder med takt og toner (Women with Rhythm and Sound), Forlaget Skytten, 2007
The world is globalized, women leaders are a common thing, but the female conductor is still a rare breed. Are woman missing the courage to conduct or to take on leadership – does anything stand in the way? Female presidents are in short supply, the same with football referees, and what about the female general? That is probably the very last bastion, that men will give away. What makes a woman jump up on a podium and raise her arms in front of the orchestra – leadership or just music? Is the job as a conductor not one for women – or is the woman mostly an exotic appearance in this field? In this book, the female conductors of today explain their way to the podium and relate on their lives with music. All have strong ties to Denmark, although not all were born here. The reader gets to experience these women through the book's many personal stories. And they are both interesting, educational and fun. The winner of the Malko Competition in 2005 is also portrayed.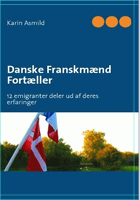 Karin Asmild: Danske franskmænd fortæller (Danish Frenchmen Relate), Books on Demand, 2007
This book consists of interviews with twelve Danes who have immigrated to France and relate their experiences. The book raises compelling questions. What makes Danes give up secure lives of familiarity for a life in the relatively unknown? What is the best way to integrate oneself without losing one's identity? Do you have to be someone with great reserves of energy in order to adapt to French culture, or can a life in France be reconciled with Danish values as a matter of course?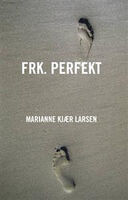 Marianne Kjær Larsen: Frk. Perfekt (Miss Perfect), Privatforlaget, 2007
The author describes how the eternal quest for the perfect life ended up costing her dearly. Throughout the first 40 years of her life she put up a facade, and while the outside world only knew her as a sweet and cheerful woman, she suffered from depression, eating disorders and low self-esteem. This story is an example of what can go wrong if the idea of being perfect is more influential than the realization that no one is perfect. The story is also an example of what it takes to defeat and leave behind the idea of a perfect life.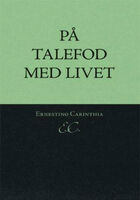 Ernestino Carinthia: På talefod med livet (On Speaking Terms with Life), Books on demand, 2006
This is a story of a man who wanders through Europe. It's an immigrant worker's story about the impressions and experiences he has on the journey from his youth to mature adulthood. He grows up in the Alps in an area where Austria meets Yugoslavia and Italy. The biggest change in his life is when he decides to stay at home to care for his two first-born children. He is a born philosopher. In the book he philosophizes about the world, the creation of life and its contradictions. The book is a tribute to Maria, representing the female aspect in our world.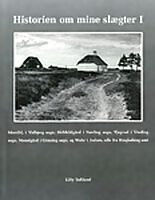 Lily Toftlund: Historien om mine slægter I (The Story of my Family I), Privatforlaget, 2006
The author conveys the wealth of information she has collected from the history of her family in Merrild, Vidbjerg Parish, Skibbildgård in Nøvling Parish, Tjagvad in Vinding Parish, Moustgård in Gimsing Parish and Wahr in Aulum, all of which are part of Ringkøbing Amt.