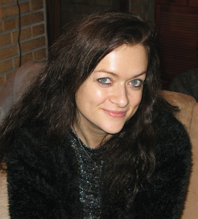 Dear Reader,
My name is Jannie Solaas. I have written the ink out of countless pens and shortened the life span of pencils at express speed ever since I learned to draw lines as a child. You can read about my writing on the page Authorship.
Since September 2004, I have had the pleasure of making manuscript evaluations for individual writers. At the request of these writers, I gradually began creating and teaching writing classes, leading workshops, and also adopted the role as a writing coach. On the page About you can read about some of the books I have evaluated before they were published, and on this page you can find recommendations from writers too. You can also take a look at the books I've edited for Gyldendal (including Borgen and Det Blå Hus).
Over a number of years I have been teaching writing courses offered at Det Danske Skriveinstitut v/Bente Clod (The Danish Institute of Writing with Bente Clod): www.clod.dk. In addition, I work as a freelancer in editing, writing, translation and reviews. I've also founded my own writing school. You can read about it (in Danish) here. From 2009 to 2014 I ran the popular writing school and writers network, Forfattervaerk.net. You can read about this here.
Having written more than 100 articles on writing techniques and the writing business as well as giving advice being a writing coach for Oestrogen.dk and a blogger for the publisher Virabooks, my thoughts on writing are widely spread. You can find some of my articles on the page Writing tips.
If you wish to read more about my thoughts on the writing business or about my work, you are welcome to read my blog (in Danish) here. You can also read my interviews (in Danish) here.
I know from experience how important it is to always explore and challenge the potential for an author to grow and create even more brilliant texts. An author is never fully trained, but a good author is read. For that reason, and because I can't help myself, I have taken courses for several years and will continue to follow that path. And it is a dual pleasure to pass advice on to the writers who contact me.
For me, creativity is just as necessary as the air I breathe. I hope that this website will inspire others to seize on their passions and follow their dreams, whatever they may be.

Good luck!